Add a free chatbot to your Wix website in less than 5 minutes. Collect leads and book appointments on your Wix site.
How to create a free chatbot for Wix
Here is how to add our chatbot to Wix so it docks to the page like normal instead of stuck in an iFrame:
1. Open the Wix website editor
On the left hand side click "Add" select "More" from the side navigation and then select the box that says "HTML code".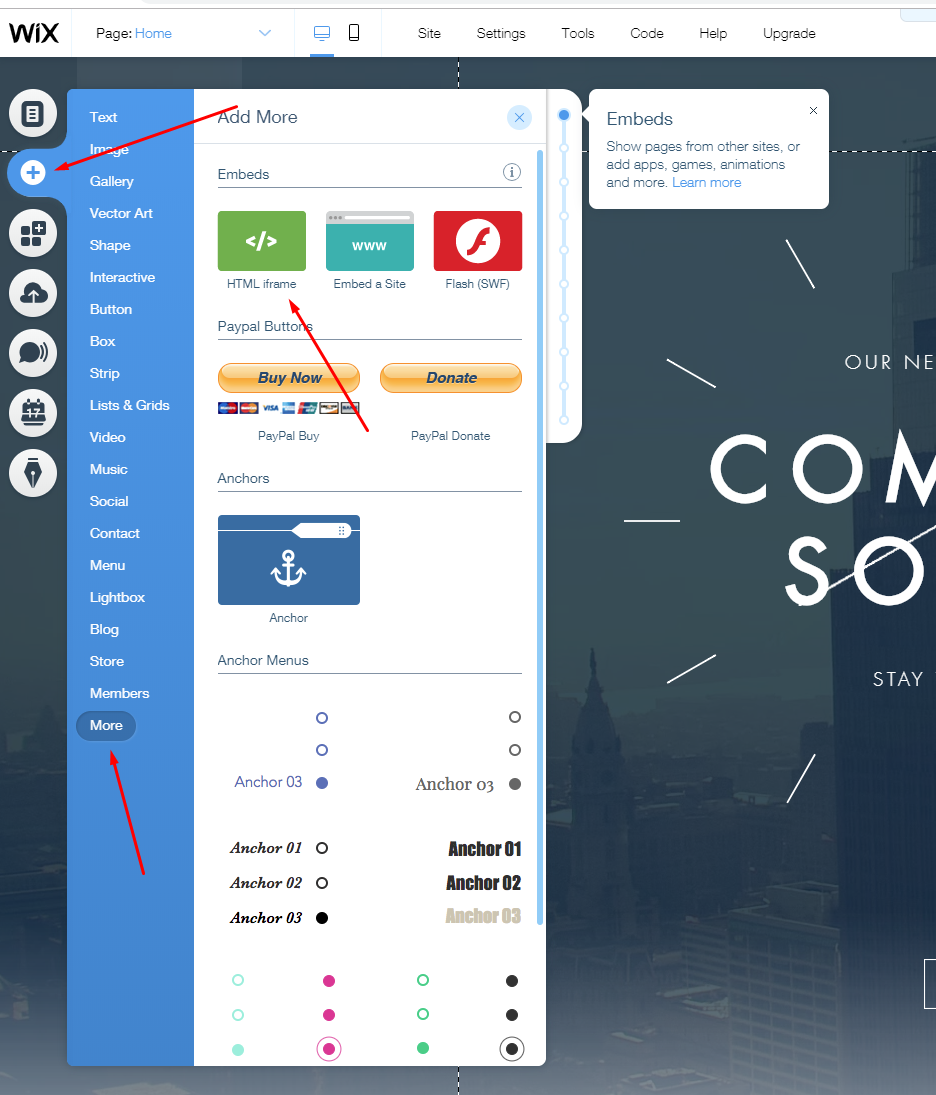 2. Add your code in the code area.
This will place an blank box in the middle of your screen, Above this box click on "Enter Code" button and paste in the below code where it says "Add your code here (HTTPS only)".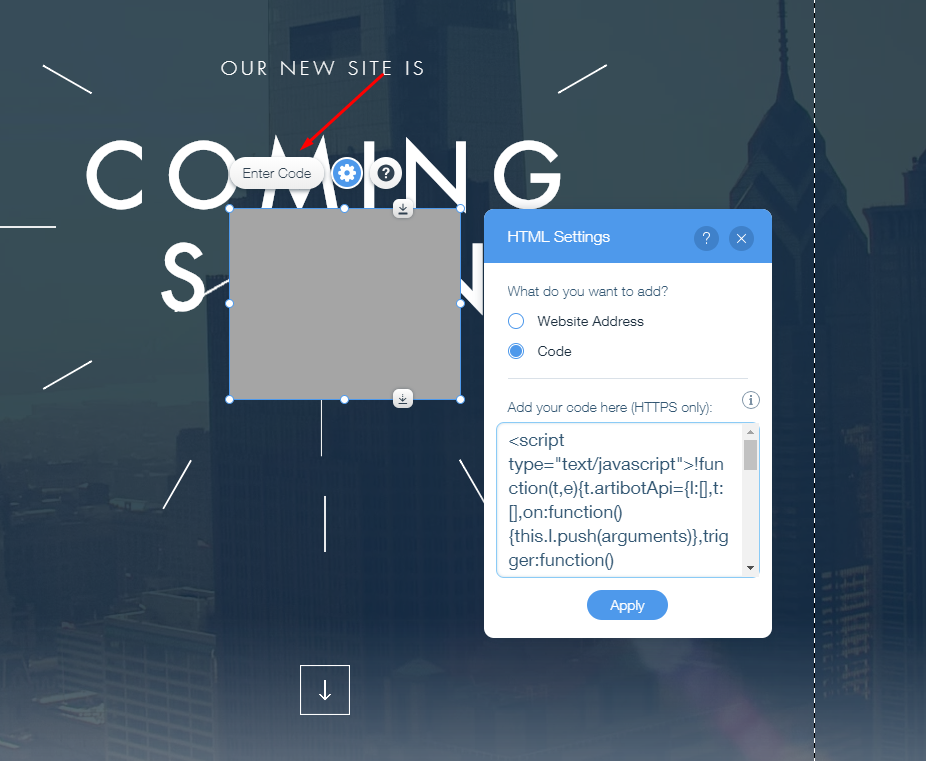 3. Pin the chatbot to your screen
Now right click on the HTML box that is currently in the middle of your screen. Select "Show on all pages" and select the option "Pin to Screen" from the navigation menu.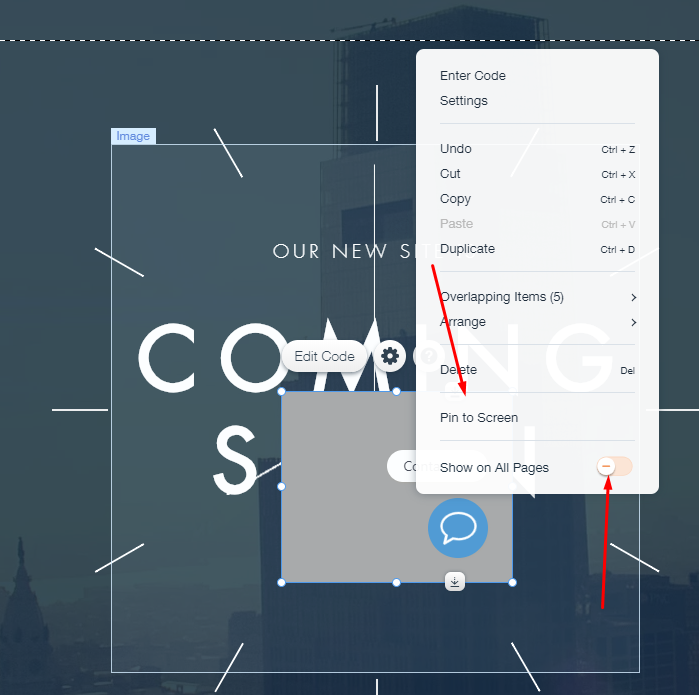 4. Position the chatbot on your site
Click on the bottom right or bottom left corner of the graphic (Depending on where you would like it to sit) then drag the slide for "Horizontal offset) and "Vertical offset" to 0px, You can then close this box and publish your site and your live chat system should now be working.
Please Note: That you will have to resize the HTML box to fit in the chat window when it is opened we found that 400px wide and dragging it to the top dotted line (that gets it to 943 pixels) makes it fit ideally. The width is the important part. The height is really up to you.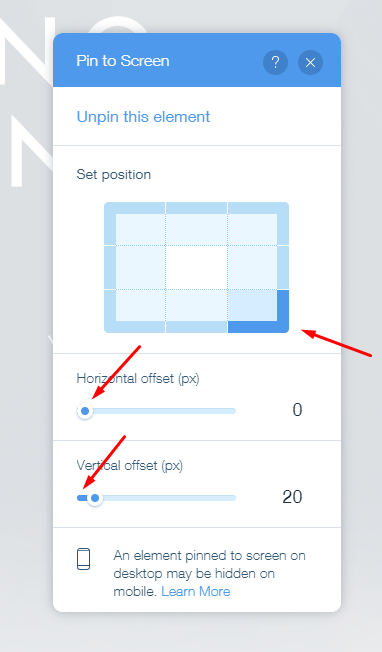 Have other questions? Chat us or email support@artboti.ai.
If you're ready to start adding a chatbot to your SquareSpace, get your free ArtiBot today.
Sign up by filling out the form to the right.