ArtiBot.ai for HubSpot
---
How to Set Up ArtiBot.ai on HubSpot
1. From your main HubSpot area, go to the Marketing tab at the top and choose Website then Website Pages.
2. Hover over which page you want to edit, click the Edit option that appears when hovering the page.
3. In the page editor, click on the Settings tab (top-center).
4. Scroll down to see the Advanced Options area. Click to expand it.
5. Then inside the Footer HTML section, add your Artibot code snippet and click Save and then Publish. All done!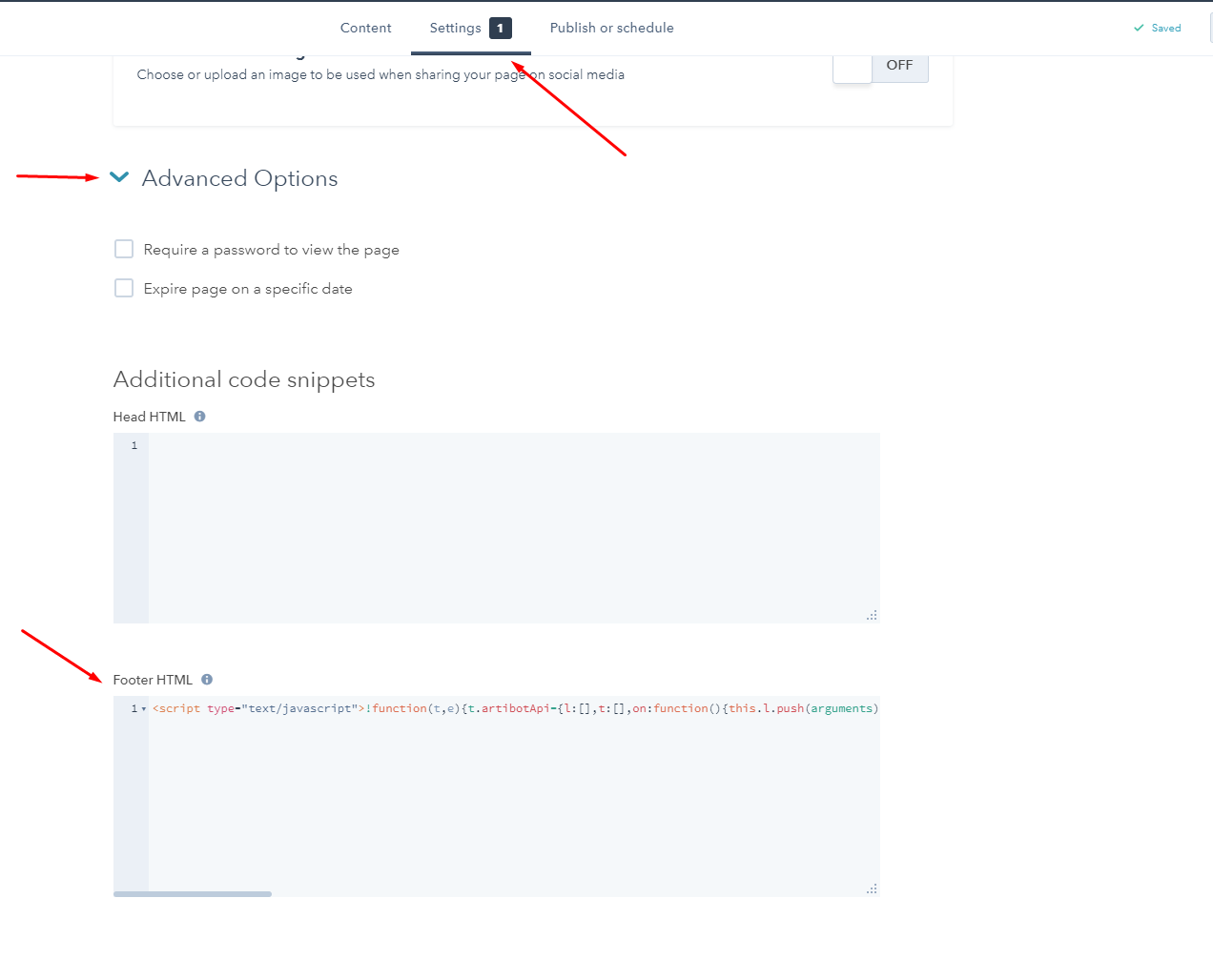 ---
Have other questions? Chat us or email support@artboti.ai.
---