How to Create a Free ChatBot on GoDaddy Websites
---
ArtiBot for GoDaddy
1. Login to your GoDaddy Account
2. Choose the product you want to use by locating the My Products tab under the account user dropdown menu in the top left, clicking My Products.
3. Under the Websites section, click Manage under your websites.
4. Now in the website builder, click Edit at the top right.
5. Select the page you want to add Artibot to under the Pages tab.
6. Select Add Section and choose HTML and paste your Artibot code in the Custom Code field.
7. The code you want for Artibot will be found here: https://app.artibot.ai/bots. Choose your bot you want added then at the top, choose the Embed Code button.
Note: The code you see from the Install Artibot button is different, but could also work. We just recommend you use our Embedded Bots feature for GoDaddy sites.
8. Once on the Embed page inside Artibot, click the Copy Snippet button to get the code needed for GoDaddy.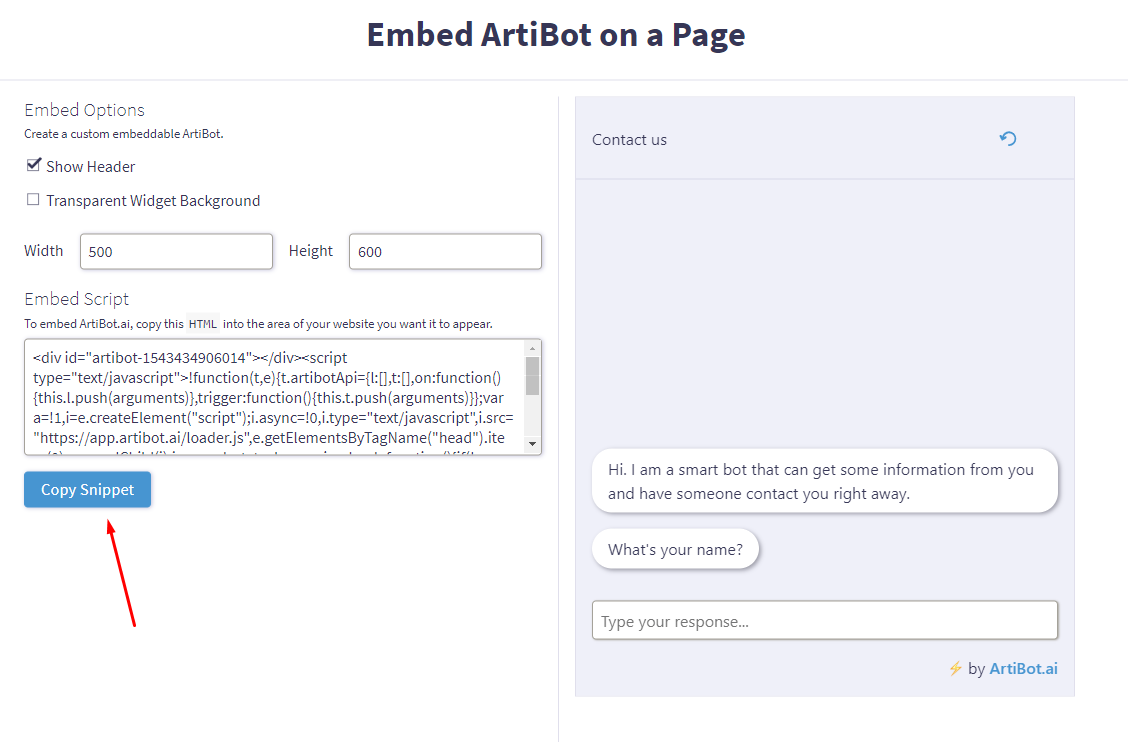 9. Once you have pasted this snippet in the Custom Code section, click Done and then Publish. You will now see your bot load where you placed it on the page!
---
Have other questions? Chat us or email support@artboti.ai.
---