How to Set up a Free ChatBot for Big Cartel
---
ArtiBot.ai for Big Cartel
1. Go to your Big Cartel Account page from the top menu. In the Your Shop section, turn on maintenance mode to start making changes.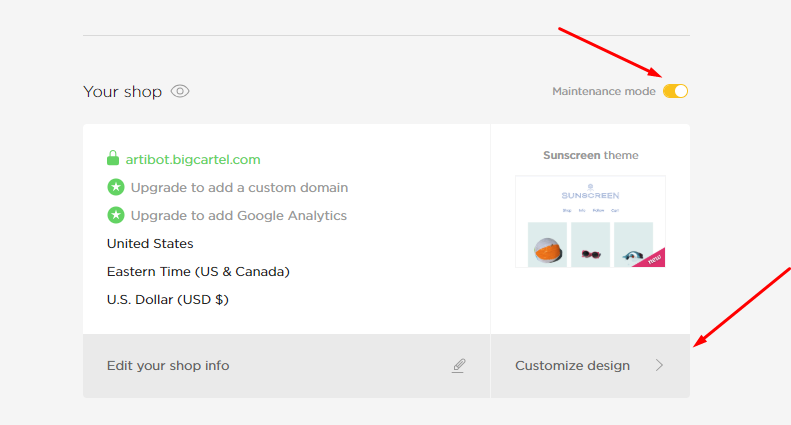 2. In that same area, click the Customize design button (shown above).
3. Select the brackets to access the advanced template and choose Layout. Once you click on Layout you will see your code and will be able to paste your Artibot snippet before the closing body tag.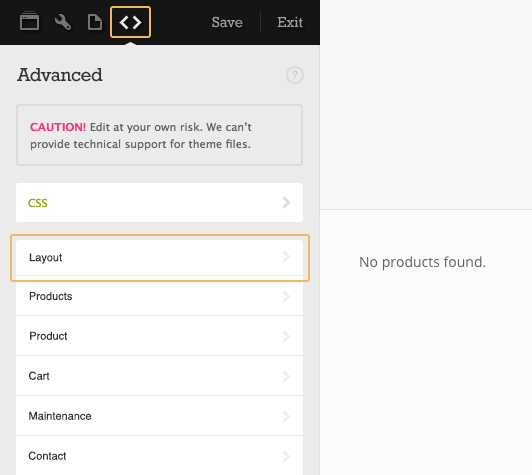 4. Save your changes and you'll have your chat bot on your Big Cartel website!
---
Have other questions? Chat us or email support@artboti.ai.
---