How to Set up a Free ChatBot for 3dcart
---
Artibot for 3dcart
1. In the left hand menu of your 3dcart dashboard find Settings, click Design and select Themes & Styles.
2. From that page, click on Edit Template (HTML) in the More dropdown.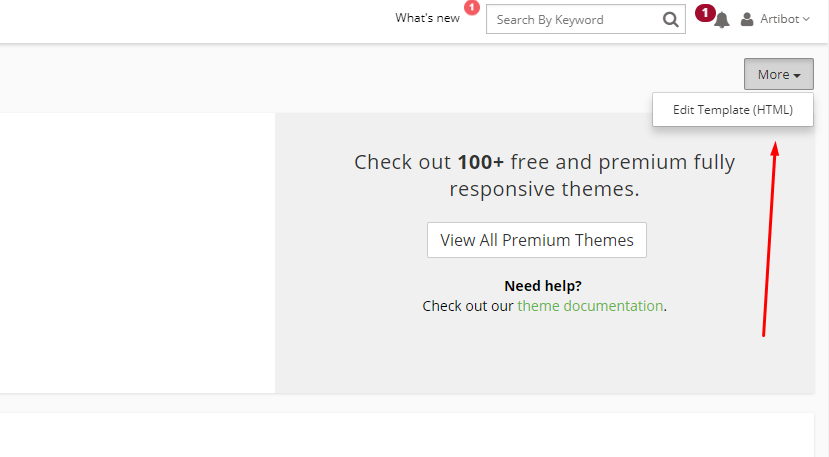 3. Choose the webpage you would like to edit. Scroll down to the end of the Source Code section and paste your Artibot code before the closing body tag on in that page's HTML.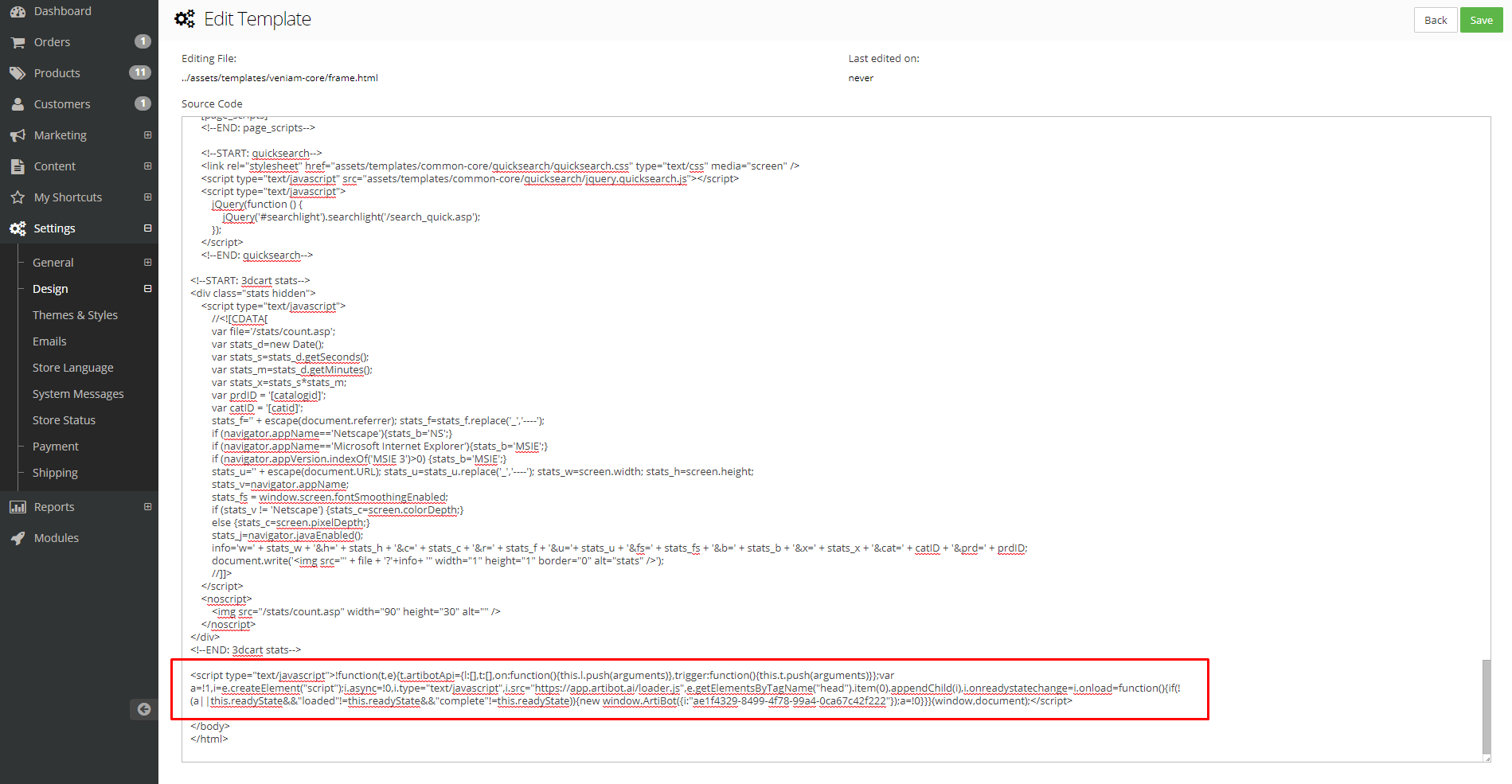 4. Save you changes and press View Store in the upper left to see a free chatbot on your 3dcart store!
---
Have other questions? Chat us or email support@artboti.ai.
---